Storm Drain 10 ft Channel Complete with Portland Grey Grate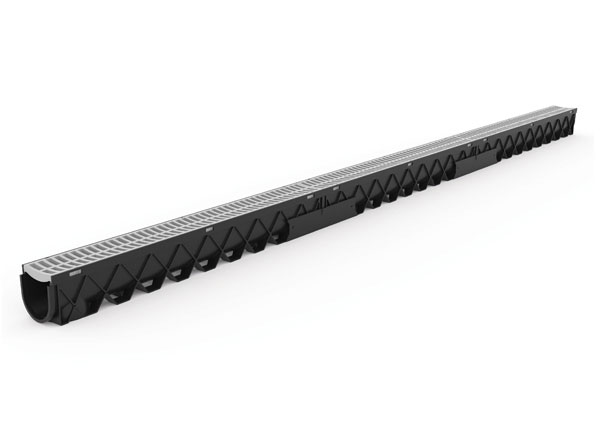 Channel Drains
Storm Drain 10 ft Channel Complete with Portland Grey Grate
The Storm Drain complete drainage system is easy to install and allows maximum flexibility in solving your drainage requirements around the home or light commercial applications.
Typical uses include driveways, pools and walkways wherever excess water and erosion are a problem. The systems design allows maximum flexibility in length of channels, corners and intersections. You can connect Storm Drain to Mole-Pipe or 4in. stormwater pipes with bottom or end outlet, Inline collection pit, and prevent leaves or other debris clogging pipes or waterways with the Leaf Guard.
The tough durable and lightweight UV stabilised plastic channel includes Portland Grey grate to suit domestic pedestrian and vehicle traffic.
4.72-in. wide channel drain for all domestic drainage applications
Supports domestic passenger vehicles (with appropriate installation in concrete)
Tough and durable lightweight plastic moulding which is easy to assemble and install
Height: 5.08 in.
Width: 4.75 in.
Depth: 118.11 in.
Weight: 20.28 lbs