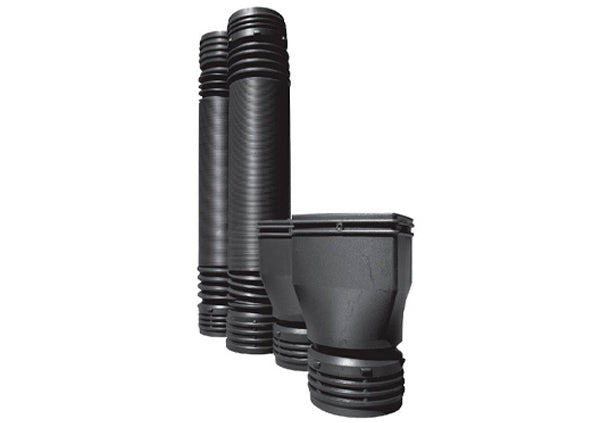 Mole Pipe
2PK Drainage Kit - Black
Rainwater runoff from gutters and downspouts can cause major damage to your home's foundation and landscape if not properly diverted. Install the MOLE-Pipe downspout extension on all of your downspouts to channel rainwater away from the foundation and landscape. Connect multiple units to extend length beyond 6 ft.
2 pack Flexible downspout extensions
Fits all standard downspouts
Expands to 6 ft.
Height: 12.25 in.
Width: 21.5 in.
Depth: 4.5 in.
Weight: 3.7 lbs