8x8 Shower Drain with Square Matte Black Grate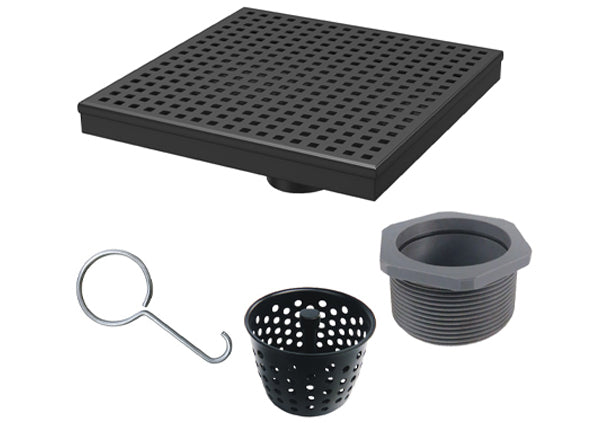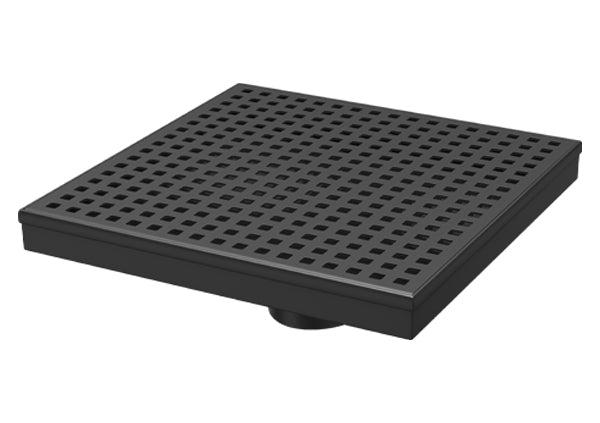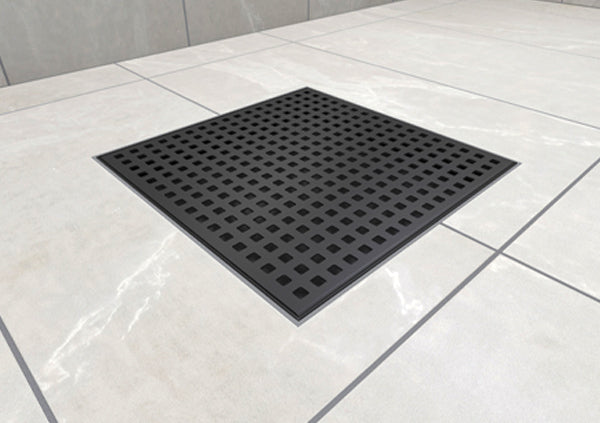 Shower Drains
8x8 Shower Drain with Square Matte Black Grate
RELN shower drains are made of premium 304 stainless steel, to ensure it is as corrosive and rust resistant with a long-life span. The low-profile drain is slopped to achieve the best fit, and function in a tile or stone installation. RELN drains includes a high-quality threaded adaptor with rubber O-ring that also helps in adjusting the height of the drain; the adaptor is compatible with most 2 in. PVC, ABS, and Cast-Iron Flanges.
Other Bonuses - A lifting hook is included to remove the grate from the drain; a hair and debris lift-out strainer is also included to capture unwanted object to avoid clogging the pipe.

Matte black finish
304 grade stainless steel construction
Drain size 2 in.
Low-profile drain
Debris basket to prevent drain clog
Includes lifting key for ease of grate removal and maintenance
Suggested uses shower drains, patio/atrium drains, and other wetted area floor drains
Compatible with all tile and stone flooring materials
Drain base sold separately
Length: 8 in.
Width: 8 in.