4 in. x 100 ft. Filter Pipe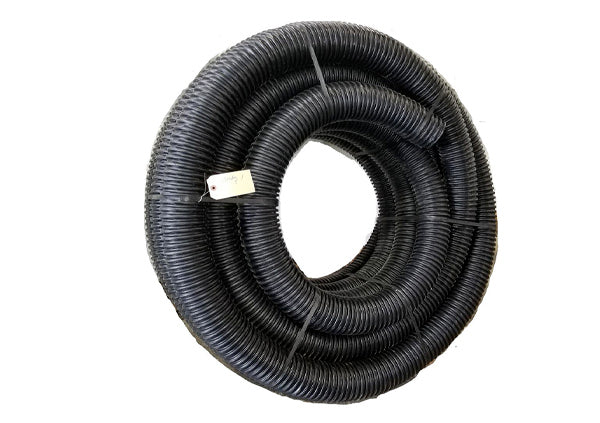 Corrugated Pipe
4 in. x 100 ft. Filter Pipe
RELN Corrugated Pipe is a single wall corrugated drainage pipe used for subsoil drainage applications.
Manufactured with a corrugated prole from high quality recycled and virgin resins, making the pipe not only strong but also lightweight. Ideal for drainage where flexibility, light weight and low cost are important. The pipe is joined with either an internal coupler or snap coupler and is soil-tight. 

Made of high density polyethylene
Flexible polyethylene construction installs with ease in uneven terrain
Strong construction helps withstand weather and human elements
Pipe is wrapped in a filter sock to prevent debris build up in drain pipe
Height: 46 in.
Width: 96.5 in.
Depth: 96.5 in.
Weight: 43.25 lbs.