20-ft Perforated w. Sock Pipe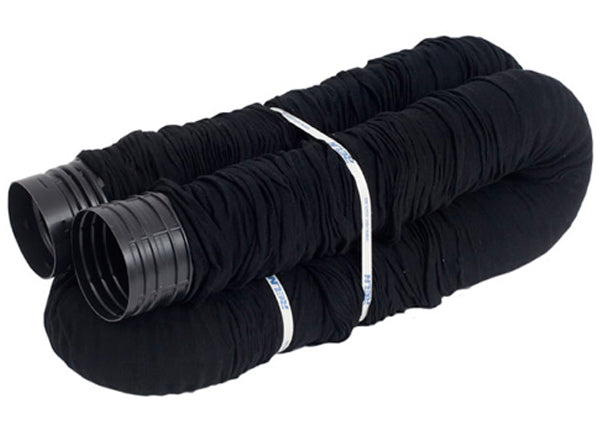 Mole Pipe
20-ft Perforated w. Sock Pipe
20ft expandable Slotted with Sock pipe can easily bend and work around any outdoor obstacles. Is perfect for groundwater drainage such as French drain systems. Polyester sock prevents clogging of the slots to allow use in areas where soil or sand requires filtration. MOLE-Pipe lengths are approved for above and/or below ground applications.
Bends to any angle
Compatible with standard 4in. corrugated pipe and FLEX-Drain
Customizable pipe with Twist & Seal MOLE-Pipe fittings
Height: 4 in.
Width: 4 in.
Depth: 240 in.
Weight: 4 lbs