Corrugated Pipes Product Features
Product Features

Improve your Yard Drainage

Innovative Accessories
Product Features
RELN Corrugated Pipe is a single wall corrugated drainage pipe used for subsoil drainage applications. Manufactured with a corrugated prole from high quality recycled and virgin resins, making the pipe not only strong but also lightweight. Ideal for drainage where flexibility, light weight and low cost are important. The pipe is joined with either an internal coupler or snap coupler and is soil-tight.

Available in 8ft., 40ft., and 100ft. lengths

Perforated w/ Sock Pipe
Sock prevents unwanted sediment entering the pipe causing blockages in the line

Solid Pipe
Perfect for moving stormwater/wastewater when drawing water away from the surrounding soil is not required

Perforated Pipe
Slots allow water to enter the pipe. Perfect to drain away excess groundwater and possibly surfacewater into a stormwater line, wastewater line or pit.
Improve your Yard Drainage
Draining wet yards is not a difficult task, but left unattended it will have considerable impact to the health of your yards growth.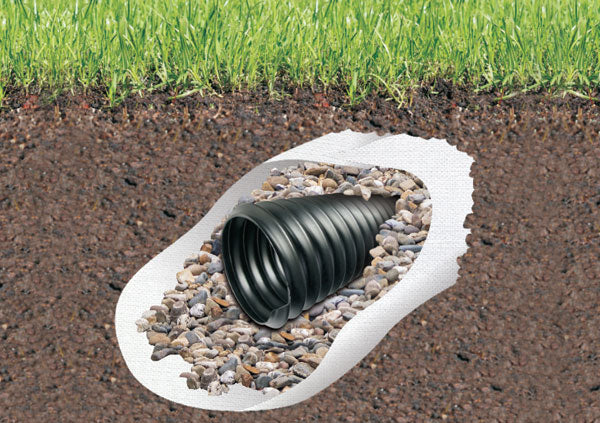 French is made by digging a trench around one's house or property. A porous / perforated pipe, known as the weeping tile (Perforated with Sock is recommended to reduce drain pipe from getting clogged) is then laid down in the trench, which is covered with rough gravel.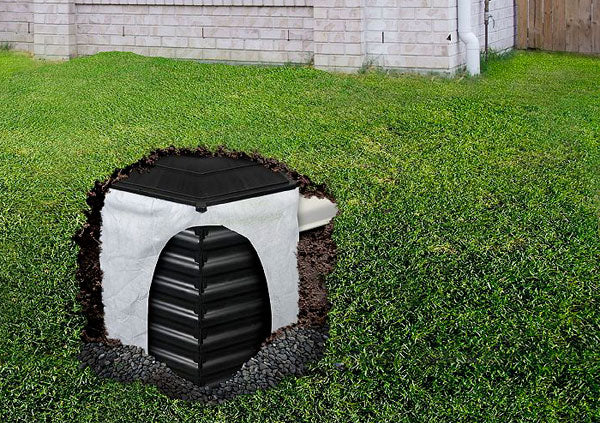 A soak well or dry well is an underground plastic structure that disposes of unwanted water, most commonly surface runoff and stormwater. It is a covered, porous-walled chamber that allows water to slowly soak into the ground (that is, percolate), dissipating into the groundwater. One advantage of a dry well is that you don't need to worry about clogging, unlike French drain systems.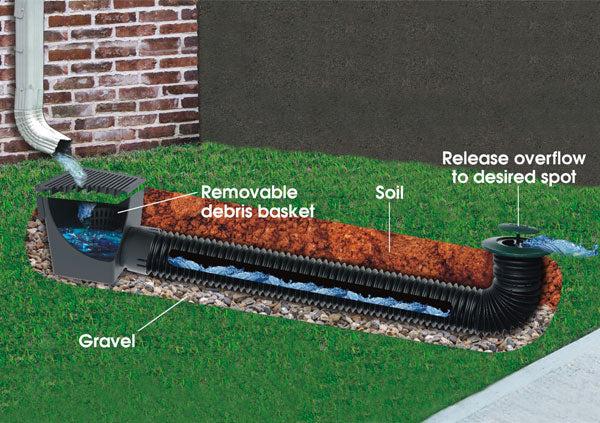 A poorly constructed gutter system can result in the water gathering, this can lead to severe foundation issues. Solution, Catch Basin + Corrugated Pipe + Pop-up Emitter = effectively controls high roof run-off water and potions discharge to not erode landscape.
Innovative Accessories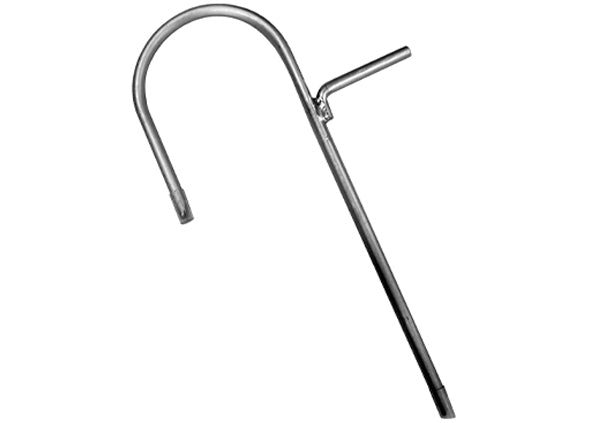 RELN drainage peg is simple and effective tool that anchors and holds n place any MOLE-Pipe length of pipe.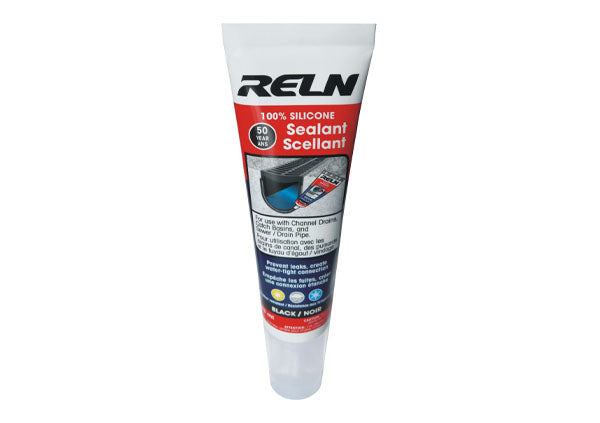 RELN Outdoor Drainage sealer has superior adhesion to most construction materials without the need for a primer.