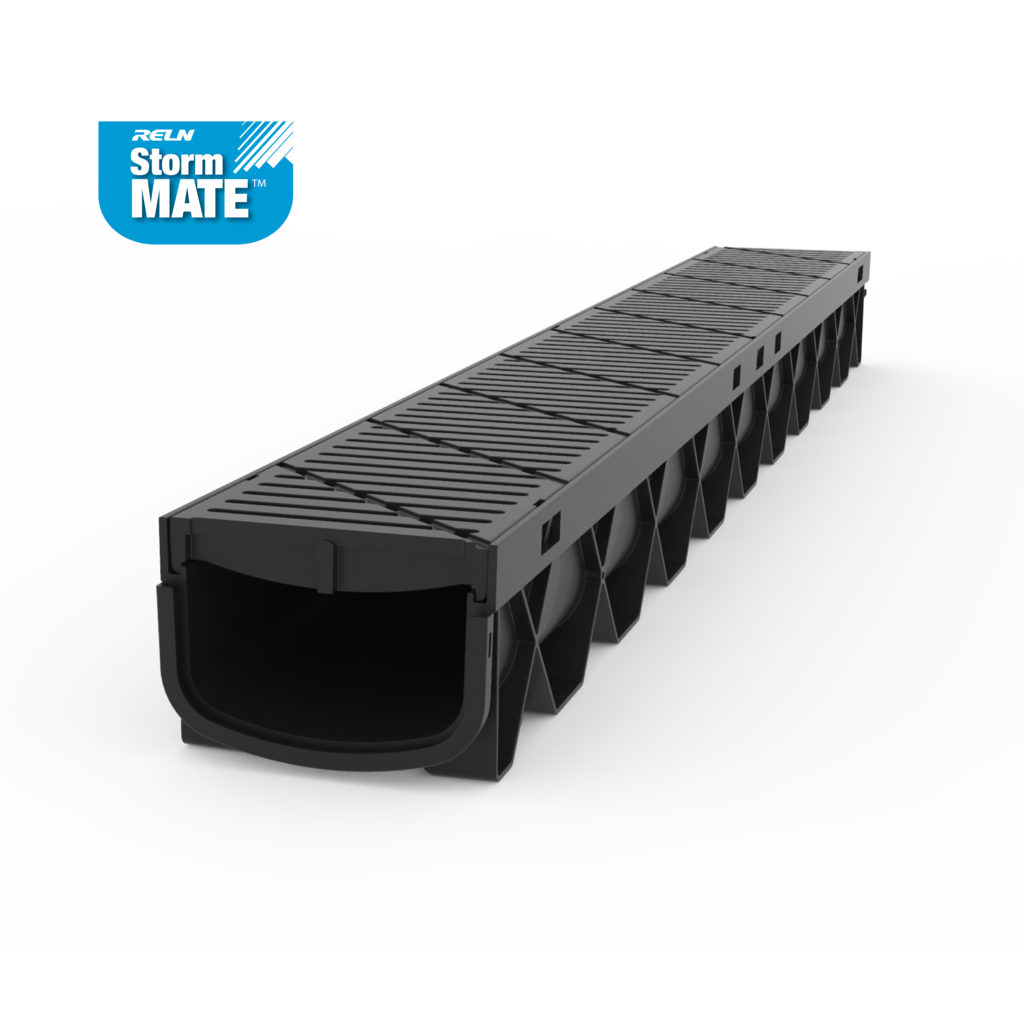 Prevent outdoor flooding and pooling water with the RELN Storm Mate low profile channel drain.
The shallow depth design can accommodate the most challenging applications around the home. A straight line system with bottom outlet discharge and ADA compliant pedestrian safe heel guard grate is perfect for paths and driveways. Available in 40 in. lengths that are interlocking to create longer lengths as desired. Storm Mate kit includes 2 x end caps.
Snap-in grate design for ease of removal
ADA compliant pedestrian safe heel guard grate
Channels can be cut with jigsaw or hacksaw
Multiple bottom outlets discharge options
Supports domestic passenger vehicles (with appropriate installation in concrete)
Lock-down feet
Height: 3.34 in
Width: 4.63 in
Depth: 40 in
Weight: 3.15 lbs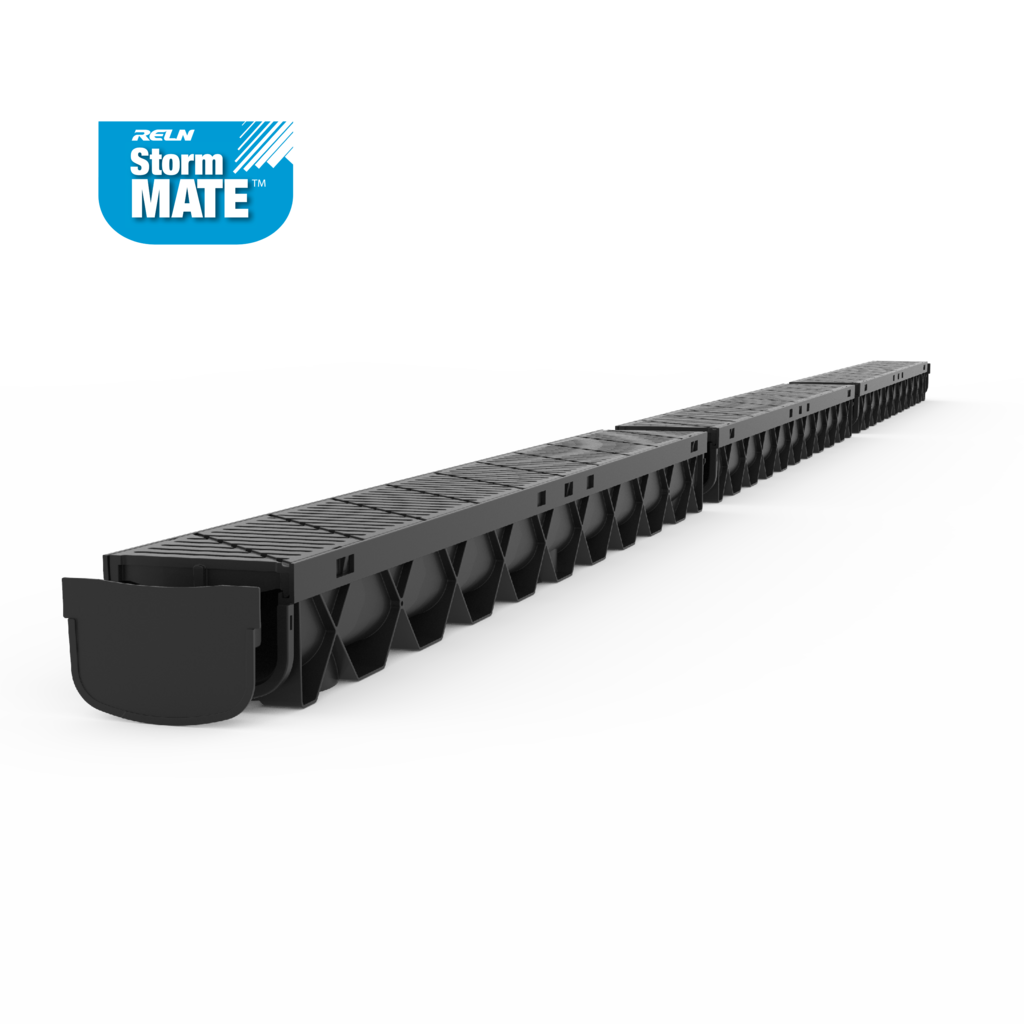 Eliminate pooling and runoff rain water with the RELN Storm Mate Low profile channel kit.
This channel drain feature 3 options to discharge water below and the heel guard grate design is ideal for pedestrian walkways. The low-profile depth makes it suitable for multiple applications. The kit includes 3 x channel drains and 2 x end caps. Made of tough durable and lightweight UV stabilized plastic suitable for vehicle traffic when installed in concrete.

Includes 3 x channels with heel guard grate and 2 x end caps
Class B: loads of 61-175 psi
3 x built-in bottom outlet options to accommodate 4 in. sewer drain pipe, can be cut or drilled out
Anti-floatation channel feet prevent floating when encased infill material
Grates clip in and out, no screws required
Manufactured from 100% recycled plastic (polypropylene)
Recommended for medium-duty pneumatic tire traffic, autos and light trucks at speeds less than 20 mph
Low profile channel ideal for paths, driveways and small spaces
To create a water-tight connection, or to seal the Storm Mate End Cap to channel drain length, purchase RELN Part 000309 - Silicone 2.8 oz. Black Superior Watertight Drainage Sealant
Height: 3.25 in
Width: 4.75 in
Depth: 40.0 in