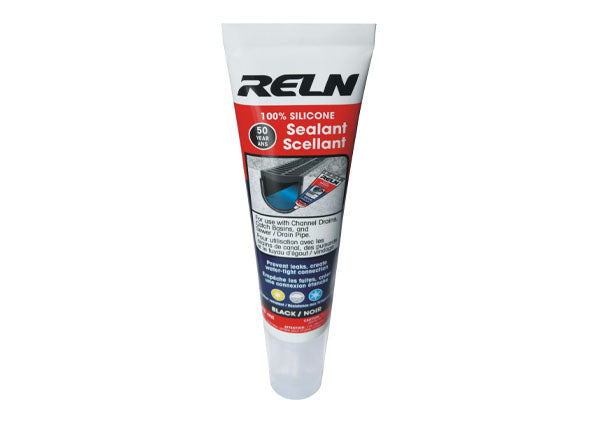 RELN Outdoor Drainage sealer has superior adhesion to most construction materials without the need for a primer. It cures to form a flexible, watertight bond to almost any substrate.
It provides a watertight seal for channel drain, pipe and catch basin connection joints. Bonds PVC to ABS pipe as well, a ideal for sealing the Storm Drain End Caps to the channel drain end to create a watertight connection.
Lightly sand area where silicone will be applied to create a stronger adhesion
Bonds to: Galvanized steel Aluminium Steel Vinyl Most plastics Masonry, stone, & concrete Ceramics PVC
Water resistant before, during, and after cure
50 year durability
100% Silicone, Low odour
Height: 7 in
Width: 2 in
Depth: 1 in
Weight: 1.5 lbs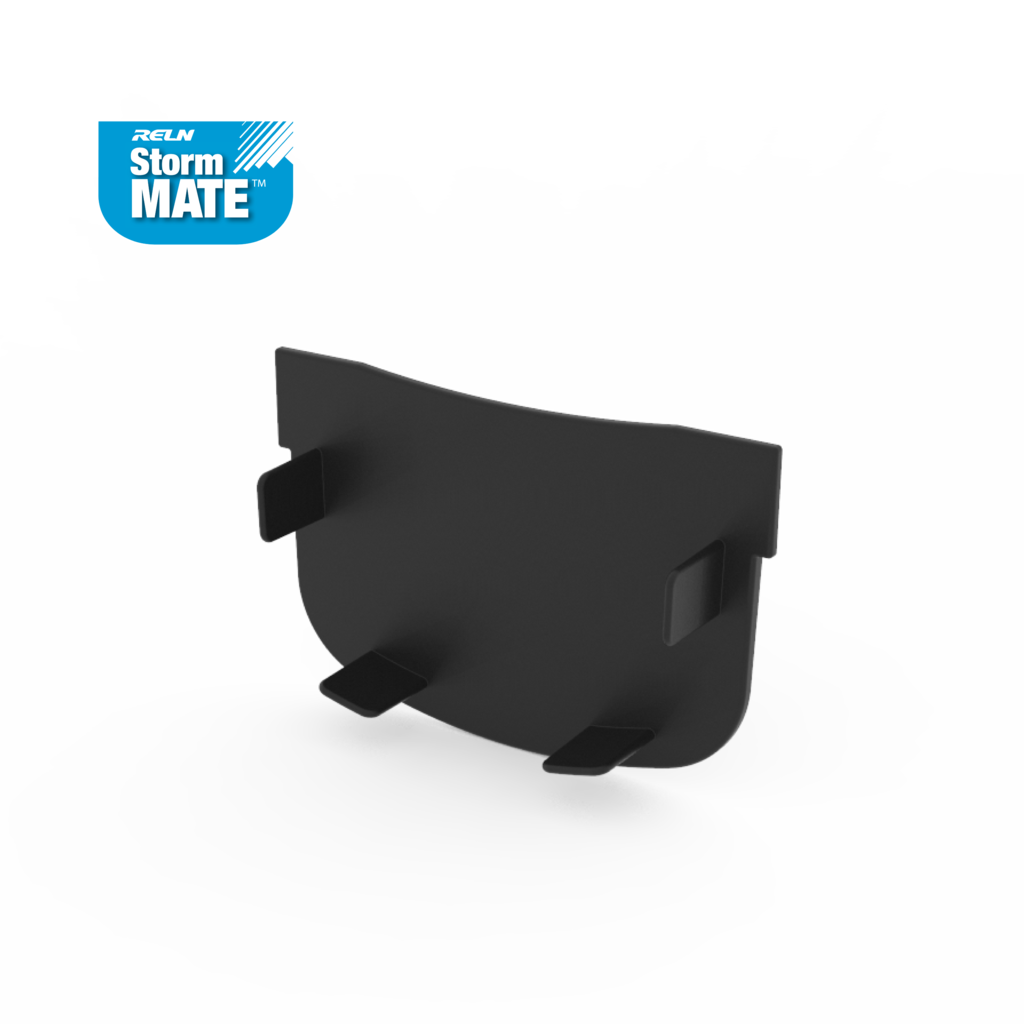 Storm Mate End Cap is designed to seal off a section of the channel drain
Designed to seal storm mate (part number 002989) open channel end
Slots into channel end and can be sealed with silicone
Tough and durable lightweight plastic
Installs on either end of channel
Height: 2.95 in
Width: 4.69 in
Weight: 0.04 lbs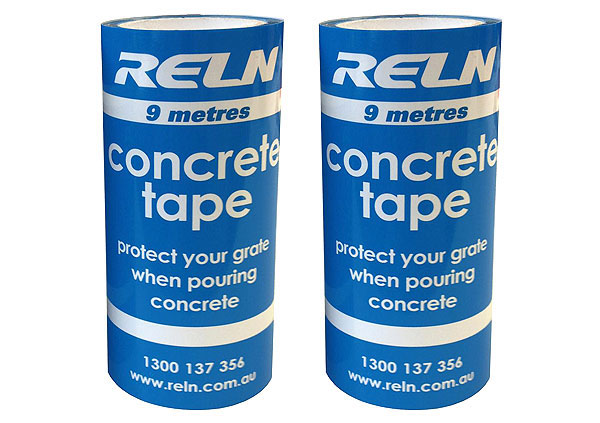 Protect your RELN channel grates when installing the drains in a concrete application. The Tape is designed to cover the full width of the channel grate to keep grate and channel clean during install. Easy to install and remove.
30 ft. of protection tape
Protect grate when pouring concrete
Leaves no sticky residue
Tape matches channel width
Cut to the desired length required
Height: 4.75 in.
Width: 4.75 in.
Depth: 360 in.
Weight: 0.25 lbs