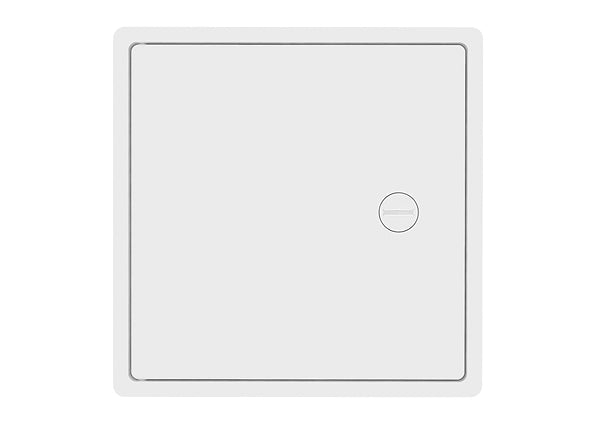 Conceal the rough opening in your wall or ceiling to provide a finished look.
Anti-tamper latch
Conceals your plumbing, wire, cables and more
Paintable to match surroundings
Durable ABS plastic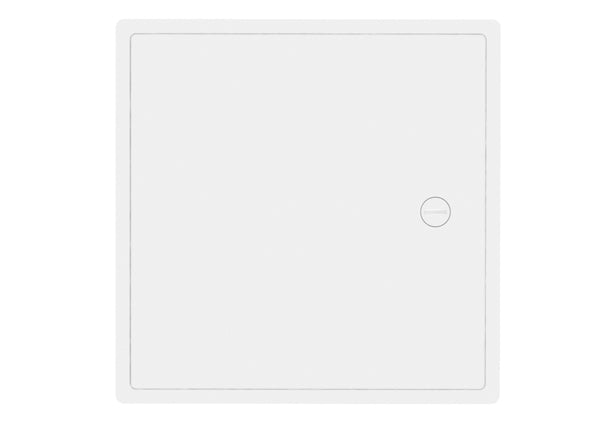 Fashioned to fit any interior, the unique style of handle and lock system looks sleek but allows easy access. Easy to install with only 4 small screws (included), the Access Door is perfect to use for: Gas or water line valve, water meter, drain clean out, or electrical connections.
Anti-tamper latch
Paintable to match surroundings
Sleek Profile
Height: 8.15 in
Width: 8.15 in
Depth: 0.47 in